For a long time now, maybe for the last 10-15 years, whenever I feel like something "just isn't right", or more specifically, if I am on the verge of some unpleasant experience, which might be any number of things…. my left forefinger, at the middle knuckle, will ache with arthritic pain. It comes as quickly as does the feeling of dread, and stays until some resolution, or hint of a resolution, is within sight. I have never spoken of, or relayed this to anyone, least of all, the readers of an obscure #blog…



I'm not sure why exactly that finger, or that knuckle became a focal point. In the grand scheme of almost anything, it makes no sense. If one were to HAVE an important finger, it might be the ring finger, but the forefinger? More so, the forefinger on the left hand- of a right handed person? It makes absolutely zero sense, but then again, if you look closely–most things don't make sense… they are just there, and that's IT.
I'm Not a Lonely Person!
I don't get "lonely". I can easily sit and stare at a wall, or drive down a desolate road, with no conversation, no contact with another being, and I'm actually just fine.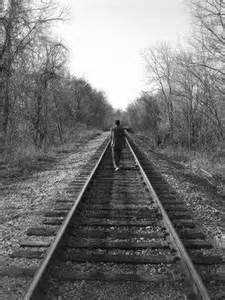 I don't need constant sight of some other person in an effort to reassure myself of my own plight. I simply get up and go, and wherever it might be that I need to go, I try to go with a happy heart, thought the heart is not always happy, and sometimes "on my sleeve" (which is by the way, a ridiculous saying…). At any rate, I can spend great lengths of time away from other people, and it doesn't ruin my day. I have learned that, if you can't be content with yourself, then really- who can you be content with? The answer is NO ONE. In that manner, I have tried to make it my life's mission, from an early age, to not immediately crave company when none is there. Instead, simply enjoy yourself, and learn to become content with your own good company- after all, you know yourself pretty damn good, and that should be enough.
Except, somehow– it never is enough. At the end of the day, even for the lonesome cowboy riding the range, mending fences, and bedding down beneath some blanket of stars, we all need someone else, at some time, in some way, and (as of this writing), in some UN-attainable way. It's human nature. Some of us can and are alone for extended periods. However, that does not negate the occasional desire to be close with those with whom we have relationships.
My wife came out to where I am working, roughly 1,000 miles from home, to visit this weekend, and this afternoon I dropped her back off at the airport. After take-off, she was back "home" in about 2 ½ hours, and I was still here, at my temporary "home"…. And suddenly, probably 15-20 minutes after I learned that her journey had been a safe one, and that she was safe and sound in #Indiana, I felt a tinge of pain in my left hand, down through the knuckle of that forefinger. It was un-mistakable, and quite honestly, stopped me in whatever tracks I had been trudging though.
BOOM! – I felt the despair of loneliness. Or, rather, I felt the "fear" of loneliness. I still knew that she was "with me", at least in thought, and that we were and are still very much attached, so the feeling was not a classic definition of loneliness, where on might feel "alone". Instead, my thoughts drifted into an area of just being downright sad–sad that she was now suddenly far away from me, and I from her. Before the visit, for the last several weeks, I felt only an eagerness and wanting-ness to see her, and to be with her. However, during that time, I did not feel despair, or sadness, or loneliness. I only was looking forward, counting the days if you will, until our meeting. And yet, this afternoon, after having seen and spending time with her, and with her now, in a very real and noticeable way… GONE- a kind of despair did find its way into my heart, and then out through the veins and nerves into my tell-tale left forefinger… heralding my heart's longing, and letting me know that I now faced a very different set of circumstances.
At this point, I no longer am looking forward to our next weekend get-a-way, I am now driving towards a point in time where I will be at OUR home, together with her. This is, in many ways, a more comforting set of circumstances.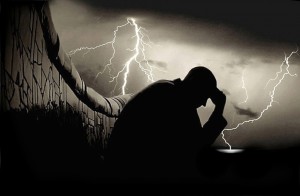 Although, it is likewise an equally foreboding circumstance, inasmuch as I have less control of a job's completion– than do I of the purchase and black and white itinerary of an airline ticket. To be blunt, I have an idea, but no concrete idea of WHEN will I see her next, because quite simply, that relies on WHEN will I be completed with my work. By the way, my work, as does everyone else's, is almost entirely dependent upon the performance, or lack thereof, of others… who already know WHEN they will be home– because they already ARE home. As such, their impetus for good though quick work is far different in scope than is mine.
 This Is the Source of the "Pain"
I feel a referred pain in my finger, which originates from my "heart", simply because that is where the apparatus for our sense of longing resides. More especially, the sense of longing over which we have no control is the worst kind, and accordingly, might then cause said referred pain. Just as a heart attack victim feels pain radiating in places other than his or her heart, so too does the solitary traveler, when he discovers that his roadmap leading home has been turned by some authority of the road, in an opposite direction. Neither person, at this point, has any control of the REASONS for their referred pain, although it is evident in both cases.
Thus, my pain in that particular finger, is my point of reference for any pain in my heart, even before I fully realize or understand that it is there. All I do know, is that it is there. Even though the initial tingle may be (and is), uncomfortable, it is also re-assuring… re-assuring in allowing me to know that in spite of the hint of loneliness, I am not alone.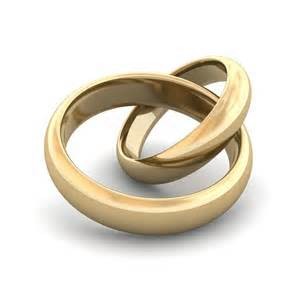 I am still me, I am still loved– I am only without, and away from the one who I #love, for a short, though undetermined length of time.